DBBrowser is a system that is currently in development. It is designed as a replacement for Enterprise Manager.
Your purchase of DBMonitor will help pay for the R&D of DBBrowser and eventually keep costs down for the final system. Also, registered users of DBMonitor will be given an opportunity to take part in the beta testing of DBBrowser and be given a discount on the initial release of the product.
The release date for this product is currently set for late 2008.
The following images show some of the screens already developed for this product: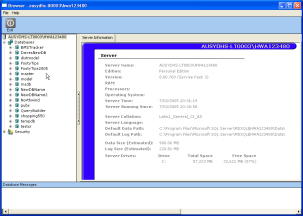 Server Information Screen
(Click on the image for full size)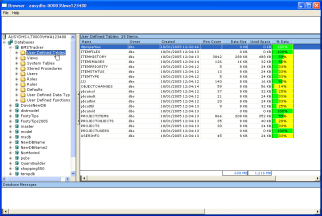 Table Listing Screen
(Click on the image for full size)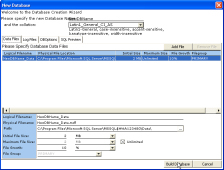 New Database Wizard
(Click on the image for full size)